Cooling tower treatment chemicals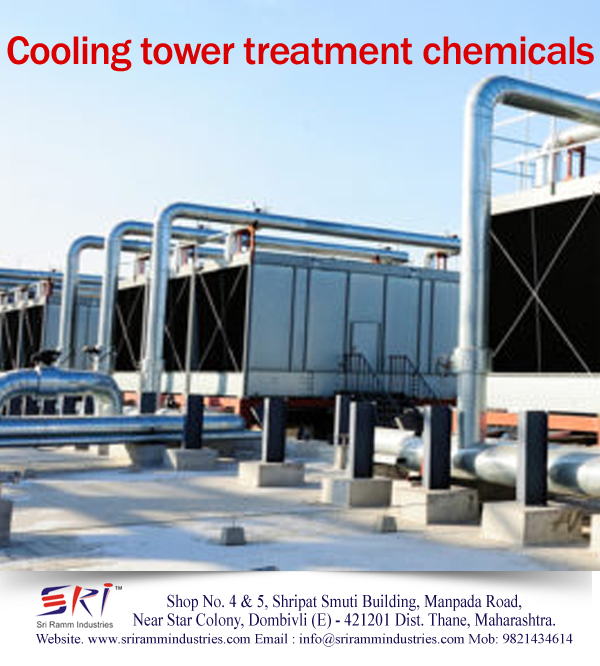 Cooling tower treatment chemicals
A cooling tower water treatment system is technologies that help to remove impurities from your cooling tower feed water. The cooling tower is used by industrial companies. For efficient processing and long equipment service life Cooling tower treatment are necessary.
Cooling tower treatment chemicals helps to overcome issues like scaling, corrosion, organic growth, fouling, costly equipment replacements breakdown, reduces plant productivity and cause plant downtime.
Cooling tower treatment chemicals are part of water treatment system includes clarification, chemical feed, ion exchange softening, filtration and ultrafiltration. The chemical addition process includes.
Corrosion inhibitors, It protects metal components and neutralize acidity. Algaecides and biocide, It reduces the growth of biofuels and microbes. Scale inhibitors, It stops contaminants to form scale deposits.
Have more queries about Cooling tower treatment chemicals? Or need any guidance Or interested in buying. Feel free to connect with us at Sri Ramm Industries
www.srirammindustries.com
+91 9821434614 / 9323734614

| Cooling tower treatment chemicals | Reverse osmosis | UV Water System | Water Treatment Chemicals | Water Purification Plants | Boiler Treatment Chemicals | Antiscalant for boiler | RO Chemicals | Oxygen scavenger for boiler | Boiler cleaning chemical | Descaling | Water Treatment Plant | Sludge conditioner for boiler | PH Booster For Boiler | Water Treatment Plant Spare Parts | Carbon Filter | Fuel Treatment Chemicals | Cooling Tower Treatment Chemical | Boiler Treatment Chemicals manufacturers and suppliers in Mumbai | Thermic Fluid Treatment Chemicals